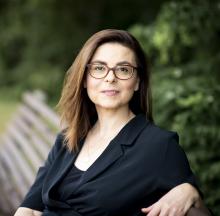 Birgit Hopfener
Click here for Bio

I am an Associate Professor of Art History and holder of the Ruth and Mark Phillips professorship at Carleton University. I situate myself in the fields of critical global art history and Chinese art history. My current research centers on questions concerning the heterogeneity of temporal assumptions (historiographical models, their respective concepts of time and temporality, and temporal regimes) that constitute and frame our world, its art, subjects, and knowledges. With the aim to shed light on the transcultural historicity of contemporary art, its multiple structures and experiences of time from a specific locale, my current book project focuses on art historiographic works by contemporary Chinese artists.
I wrote the book  Transkulturelle Reflexionsräume einer Genealogie des Performativen: Bedingungen und Artikulationen kultureller Differenz in der chinesische  Installationkunst  (2013) and I co-edited the volumes  Negotiating Difference: Chinese Contemporary Art in the Global Context (2012) and  Situating Global Art. Topologies – Temporalities - Trajectories (2018). I am  founding member of TrACE,  and serve on the editorial boards of Art Journal and 21: Inquiries.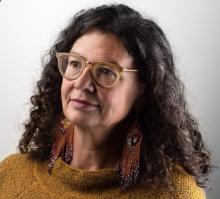 Carmen Robertson
Click here for Bio

Scottish-Lakota scholar, Carmen Robertson holds the Canada Research Chair in North American Indigenous Art and Material Culture at Carleton University in Ottawa, Canada. Her areas of research and publication include Indigenous art histories, Indigenous cultural representations and questions of decolonisation. She is the principal investigator for the Morrisseau Project: 1955-1985, a study of the art and life of Anishnaabe artist Norval Morrisseau, a co-investigator for the Unsettling and Indigenizing Cluster in the Thinking Through the Museum partnership research project. She is also part of the Aunties Collective of Indigenous artists and scholars, working to situate the aesthetics of Indigenous beading on the prairies within a discourse of Indigenous ways of knowing. Her publications include Mythologized Norval Morrisseau: Art and the Colonial Narrative in the Canadian Media (2016) and Norval Morrisseau: Art and Life (2016), and numerous essays and chapters in edited collections and exhibition catalogues, and in scholarly journals.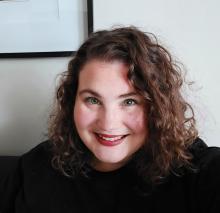 Emily Putnam
Click here for Bio

I am an art historian and curator living and working on unceded Algonquin Anishinabek territory. A doctoral student at Carleton University, I am a junior member and PhD researcher for the Worlding Public Cultures project and work as an image research associate for the Art Canada Institute. My research considers how art oriented around archives, counter-archives, and the anarchive can transform the way knowledge is understood, and expand the capacity with which we can interact with museum spaces. While my frame of knowledge is situated within the context of Canada – both in subject research and through lived experience – I am motivated by the desire to connect Canadian Art Histories within a global context through relational frameworks of interpretation and collaboration. My primary scope of theoretical interest includes activism and social justice, memory studies, worlding, and potential histories.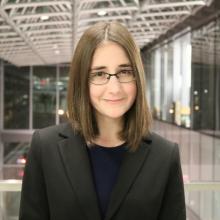 Janneke Van Hoeve
Click here for Bio

Janneke Van Hoeve is a Master's student in the Art and Architectural History program at Carleton University. She is also enrolled in the Digital Humanities specialization, and the Graduate Diploma in Migration and Diaspora Studies. Supervised by Prof. Ming Tiampo, she is involved with Worlding Public Cultures as a research assistant. Janneke studied business, visual culture, cultural identities, and psychology throughout her undergraduate degree at the University of Waterloo, and completed her honours research project on the Canada Council for the Arts. Janneke has emerging interests in information studies and data visualization, global art histories, identity and art, modern art movements, and the arts industry.

www.linkedin.com/in/janneke-vanhoeve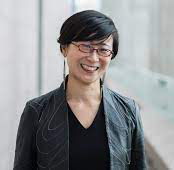 Ming Tiampo
Click here for Bio

Ming Tiampo is a professor of Art History at Carleton University, and co-director of the Centre for Transnational Cultural Analysis. She is the author of Gutai: Decentering Modernism (University of Chicago Press, 2011), and co-curator of Gutai: Splendid Playground at the Guggenheim Museum in New York. Her current book projects include: Transversal Modernisms: The Slade School of Fine Art, a study which reimagines transcultural intersections through global microhistory; London, Asia, Art, Worlds, a co-edited volume reimagining the historical entanglements between London and Asia; Intersecting Modernisms, a collaborative sourcebook on global modernisms, and Jin-me Yoon, an Art Canada Institute book on the diasporic Korean-Canadian artist. Tiampo is an associate member at ici Berlin, a member of the Hyundai Tate Research Centre: Transnational Advisory Board, a fellow at the Paul Mellon Centre for British Art on the London, Asia project,  a founding member of TrACE, the Transnational and Transcultural Arts and Culture Exchange network, and co-lead on its Worlding Public Cultures project.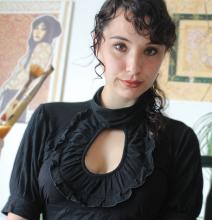 Pansee Abou ElAtta
Click here for Bio

Doctoral research assistant for WPC's Ottawa team


I am an Egyptian-Canadian researcher, artist and curator, currently completing my doctoral research at Carleton University. My primary interest lies in grassroots histories of resistance against colonial projects of collection and exhibition. My doctoral thesis, co-supervised by Drs. Ming Tiampo and Monica Patterson, examines the ways in which Egyptian publics have fought to retain and repatriate Pharaonic cultural patrimony, and how these struggles have shaped conceptions of iconic artefacts in Western media and museums. I also examine these themes in my creative practice, which focuses on disrupting archives of violence using new media practices in both institutional and community spaces.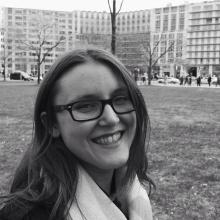 Victoria Nolte
Click here for Bio

Victoria Nolte is an art historian and doctoral candidate in the interdisciplinary Cultural Mediations program at Carleton University (Ottawa, Ontario, Canada). Her doctoral work focuses on the visual cultures of Asian diasporas in North America, examining issues of site-responsiveness, historical representation, and practices of world-making in installation and media works by Asian Canadian artists. Broadly, her research focuses on two streams: the collection, exhibition, and study of Asian art in Canada, and on rethinking global immigration as an integral part of the story and construction of Canadian art. Along her role as a PhD researcher for WPC, she is currently Managing Editor for the journal Asian Diasporic Visual Cultures and the Americas (Brill) and a Contract Instructor in the School for Studies in Art and Culture at Carleton University.