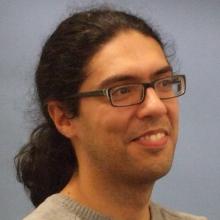 Athanasios Velios
Click here for Bio

I was born and raised in Greece in a working-class family with roots in Asia Minor. Provisions from the communist-led local authority where I was growing up meant that I was able to study art from a young age. This led to a strong interest in art conservation which I studied in Athens. At the same time, through extended family influences, I developed an interest in computing and found the intersection of the two in London as part of my PhD on Computers in Conservation which cemented my interest in documentation. Documentation is an area that conservators explore systematically, and within UAL, where I currently hold the position of Reader in Documentation, I have developed documentation systems for heritage conservation projects with particular interest in knowledge organisation, thesauri and ontologies. Worlding Public Cultures is shifting my thinking about documentation in relation to the imposition of existing documentation methods, and tools alongside their undetected biases.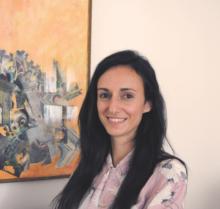 Maribel Hidalgo Urbaneja
Click here for Bio

I was born and raised in Southern Spain. An Erasmus scholarship gave me the first opportunity to live and study abroad. After completing a Fine Arts degree at the University of Granada in Spain, I continued my studies at the University of Rome La Sapienza, gaining a Master's degree in Publishing, Journalism, and Cultural Management. My curiosity about the role digital media plays in the work art museums do has shaped my academic and professional career. I obtained a PhD in Information Studies from the University of Glasgow, and worked at art museums and galleries such as The Getty, the National Gallery of Art in Washington D.C., and The Fruitmarket Gallery in Edinburgh. Currently, I am the Worlding Public Cultures Postdoctoral Research Fellow at the University of the Arts London. The Worlding Public Cultures project has been key to broaden my knowledge and interest in decolonial and critical digital art history research.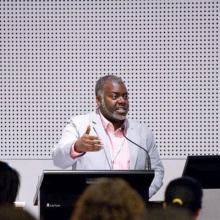 Paul Goodwin
Click here for Bio

Paul Goodwin is a curator, researcher and educator based in London. He is Professor and Chair of Contemporary Art & Urbanism and Director of TrAIN Research Centre (Transnational Art, Identity & Nation) at University of the Arts London. Goodwin's research focuses on Black British and African diaspora art, urbanism, and critical approaches to transna­tion­alism in contem­po­rary art and curatorial practices. His multidisciplinary research and curatorial practice revolves around exploring the creative potential of both cities and exhibitions as sites of aesthetic, socio-cultural and political intervention. Within the urban field this has been framed around understanding how the black and migrant presence in cities have shaped and in turn been shaped by formations of urban aesthetic and socio-cultural modernity. Within the field of contemporary art Goodwin has focused on the dynamics of how processes of migration, globalisation and transnationalism are yielding new forms of innovative artistic and curatorial practices in both a European and broader international context. He is the Co-Lead Investigator (with Prof Ming Tiampo) of Worlding Public Cultures and a co-founder of the TrACE network (Transnational and Transcultural Arts and Culture Exchange).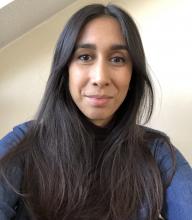 Rahila Haque
Click here for bio

I am a curator, researcher and currently a PhD candidate at the Centre for Transnational Art, Identity and Nation (TrAIN) at Chelsea College of Arts, University of the Arts London. My research looks at the emergence and development of black and anti-imperial feminist epistemologies in diasporic artistic praxis in the UK. I am interested in how interdisciplinary methodologies allow for feminist visual and critical enquiry that draws on embodied, speculative and relational ways of knowing. I have previously held curatorial roles at Camden Art Centre and at the Hayward Gallery, where I organised major exhibitions by Dayanita Singh, Jeremy Deller and Ernesto Neto among many others and co-curated Hayward Project Space exhibitions Jananne Al-Ani: Excavations; What's Love Got to Do with It (2014); and Dineo Seshee Bopape: slow-co-ruption (2015). I was Assistant Curator of the 58th Venice Biennale exhibition May You Live in Interesting Times. In 2018 I was awarded a Gasworks/Triangle Network Fellowship and I am working with Sayantan Mitra Boka on a forthcoming publication about the work of the Dhaka-based artist-led initiative Britto Arts Trust.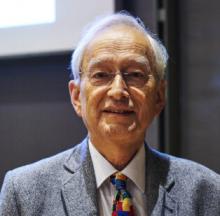 Toshio Watanabe
Click here for Bio

Toshio Watanabe is Professor for Japanese Arts and Cultural Heritage at the Sainsbury Institute for the Study of Japanese Arts and Cultures, University of East Anglia, and Emeritus Professor of History of Art and Design, University of the Arts London.

He is a researcher and university professor based in England since 1977 and completed his doctorate at the University of Basel, Switzerland in 1984. He was the founding director of the Research Centre for Transnational Art, Identity and Nation (TrAIN) at the University of Arts London (2004-11). He was among others Chair of Association of Art Historians, President of Japan Art History Forum, Vice-President of Comité International d'Histoire de l'Art (CIHA) Bureau and the Chair of the Advisory Board for Tate Research Centre: Asia.

His current projects include 'Gardens and the Memory of Asia Pacific War' and 'Modern Japanese Gardens and China'. Other research interests include history and reception of modern Japanese garden, the theory of modern landscape in Japan (1880s - 1940s), Tokyo as a transnational city, changing images of Musashino, construction of Japanese Art History, and 20th Century East Asian taste.