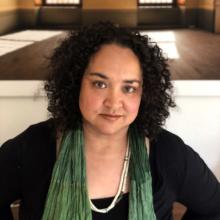 Carine Zaayman
Click here for Bio

I am an artist, curator and scholar committed to critical engagement with colonial archives and collections, specifically those holding strands of Khoekhoe pasts. Bringing intangible and neglected histories into view is a fundamental motivation for my work. My research aims to contribute to a radical reconsideration of colonial archives and museum collections – especially by finding ways to release archives hold over our imaginations when we narrate the past, as well as how they might shape the future I obtained a PhD in Fine Art from the University of Cape Town, where I also worked at the Michaelis School of Fine Art and the Centre for Curating the Archive. I curated Under Cover of Darkness, an exhibition and project concerned with the history of women in servitude, especially slavery, in Cape Town.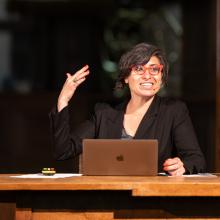 Chiara De Cesari
Click here for Bio

I am Associate Professor in European Studies and Cultural Studies at the University of Amsterdam. My eclectic research explores how forms of memory, heritage, art, and cultural politics are shifting under conditions of contemporary globalisation and state transformation. I lead a major Dutch Research Council-funded Vidi project on Imagining Institutions Otherwise: Art, Politics, and State Transformation. I am the author of Heritage and the Cultural Struggle for Palestine  (Stanford UP, 2019), and co-editor of two key volumes in memory studies (European Memory in Populism, Routledge, 2019;  Transnational Memory, de Gruyter, 2014)  and a special issue of the  International Journal of Heritage Studies  on urban heritage and gentrification (2018). Committed to international and interdisciplinary collaboration, I have been involved in several major international research projects including WPC. Currently, I am also co-PI of the NWA project Pressing Matter: Ownership, Value and the Question of Colonial Heritage in Museums, and a member of the HERA's en/counter/points project.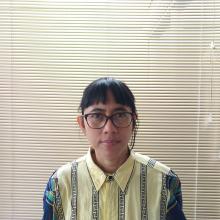 Nuraini Juliastuti
Click here for Bio

Nuraini Juliastuti is a trans-local practising researcher and writer, focusing on art organisations, activism, illegality, alternative cultural production, and archiving. In 1999, Nuraini co-founded the Kunci Study Forum & Collective in Yogyakarta, Indonesia. She obtained a PhD from the Institute of Cultural Anthropology and Development Sociology, Leiden University. During its first decade, Kunci contributed to the public discourse of arts and culture through publishing Newsletter Kunci and a mailing list. These two open forums were dedicated to discussing the contemporary cultural issues in post-1998 Indonesia. Since 2016, Kunci has established a long-term project – the School of Improper Education. During her fellowship in Worlding Public Cultures (WPC), Nuraini is working on a research project exploring community archiving and alternative education in Indonesia. In collaboration with the WPC Amsterdam team, she organised the Amsterdam Assembly. She is also involved in the IMAGINART project at the Amsterdam School for Cultural Analysis.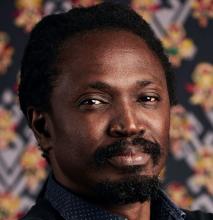 Wayne Modest
Click here for Bio

Wayne Modest is Director of Content of the National Museum of World Culture (a museum group comprising the Tropenmuseum, Museum Volkenkunde, Africa Museum) and the Wereldmuseum Rotterdam, in the Netherlands. He is also professor (by special appointment) of material culture and critical heritage studies at the Vrije Universiteit, Amsterdam.

A cultural studies scholar by training, Modest works at the intersection of material culture, memory and heritage studies, with a strong focus on colonialism and its afterlives in Europe and the Caribbean. His most recent publications include the co-edited publications, Matters of Belonging: Ethnographic Museums in A Changing Europe (Sidestone Publications: 2019, together with Nick Thomas, et al), and Victorian Jamaica (Duke University press: 2018, together with Tim Barringer). Modest has (co)curated several exhibitions, most recently, What We Forget, with artists Alana Jelinek, Rajkamal Kahlon, Servet Kocyigit and Randa Maroufi, an exhibition that challenged dominant, forgetful representations of Europe that erase the role of Europe's colonial past in shaping our contemporary world.